Come on Boris! We can get our hair cut, we can have a pint, but when can we get tattooed and pierced?! After months of lockdown we're itching to get back into the studio and we're well prepared for when the time comes finally comes.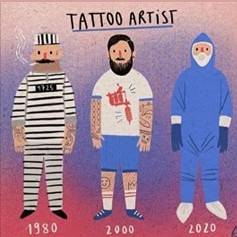 Even before Coronavirus made us all hyper aware of how easily bacteria can be spread, Pictures of Lily Studio has always been hot on hygiene and safety standards. Tattooing and piercing is an invasive procedure, it's almost like minor surgery, so we believe hygiene standards should be just as strict. As standard practice we have studied disease control, we wear personal protective equipment, use medical grade cleaning products, have world class sterilisation equipment, air filtration systems, hand sterilisation and washing stations, as well as countless other infection control measures. It's not just about keeping you guys safe, but our in house team too.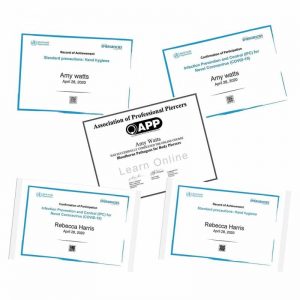 We go above and beyond standard practice to make sure everyone is getting the highest quality protection. The team haven't been twiddling their thumbs while the studio has been closed; along with drawing and attending online industry related webinars, they've all been studying hard and now hold certifications for Standard Precautions: Hand Hygiene from the World Health Organisation. The piercers all have their required Bloodborne Pathogens Certification, as set by the Association of Professional Piercers, which must be retaken annually. Now, our tattoo apprentices are also certified, as it's important for everyone to be aware of disease control. They've also been swatting up to complete Decontamination and Sterilisation of Medical Devices, Infection Prevention and Control (IPC) for COVID-19 Virus and Blood-Borne Viruses (BBVs). Aside from the Bloodborne Pathogens certification, which is written specifically for piercers, these other courses are all aimed at those working within the medical services, but we take these practices just as seriously and consider it essential we try to work to the same standards.
On re-opening, we will be adhering to extra precautions. We'll be operating on an appointment-only basis with people coming in on their own (unless needing assistance), requiring staff and customers to wear face masks (if you don't have your own you can buy one at the studio). As just before lockdown, we ask people to wash their hands upon arrival, but will also ask to disinfect mobile phones and other hand held objects. Consent form information has been updated to include information about COVID 19 and the pads will be wiped after each use. We regularly clean and disinfect the studio but will be cleaning door handles and such on the hour, every hour. Environmentally friendly straws and biodegradable cups will be provided so people can stay refreshed even when wearing masks; we still aim to make everyone as comfortable and welcome as before.
And we'll have an exciting new space to welcome you back too! If you've been following us on social media you will have seen our new place coming together. It's just across the road from our old studio so you won't have far to look, but now we've got sooo much more space to play with. We're really excited about our new studio and we hope it won't be much longer until we get back to doing what we love: making you lot look awesome!